Discussion Starter
·
#1
·
So, I'm just posting the most recent project on my Mazda2.
We hit a deer this past Easter and had the dealership do an estimate on it.
It ruined the headlight ($250), passenger fender ($160), hood ($210), hood hinges ($50) and it split the bumper cover (have not replaced yet).
The parts weren't ridiculously expensive, but the paint and labor pushed the estimate close to $3000.
Worse yet, my deductible was $1000, so a good chunk was coming out of my pocket and I risked a rate-hike.
So I convinced my wife to let me do the dirty work.
First things first, we needed to replace the headlight so we could stay legal.
This took less than 1 hour to replace, with my wife doing all of the work and me coaching her. We were both excited on the first step towards getting or Mazda2 back.
Since we were paying for this out of pocket, we opted to go cheap on the rest of the parts. Aftermarket was going to be used wherever possible. The headlight lens we ordered was Mazda as well as the hood hinges, but we went OE replacement on the hood and the fender. This saved us about $60 between the two. Then we test fitted them.....
After sending them back because of improper fitment and after a week or so of waiting for the refund, we ordered direct from Mazda. These fit!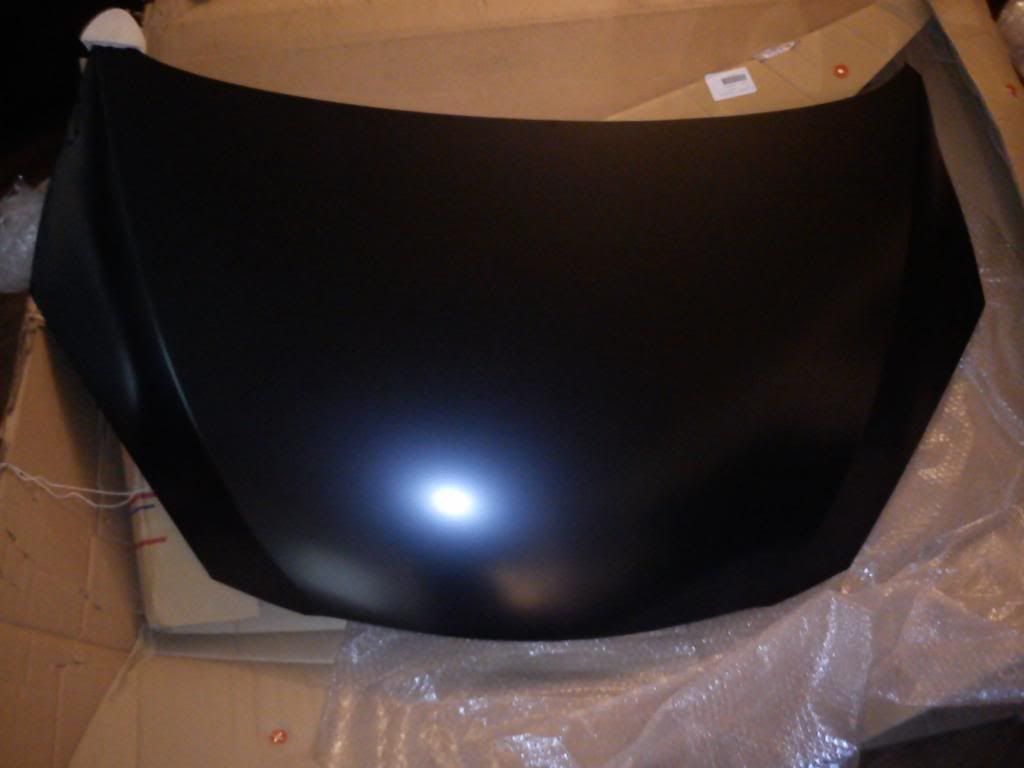 I bought paint ($150) at my local auto parts store and an air compressor and paint gun kit from my hardware store ($350).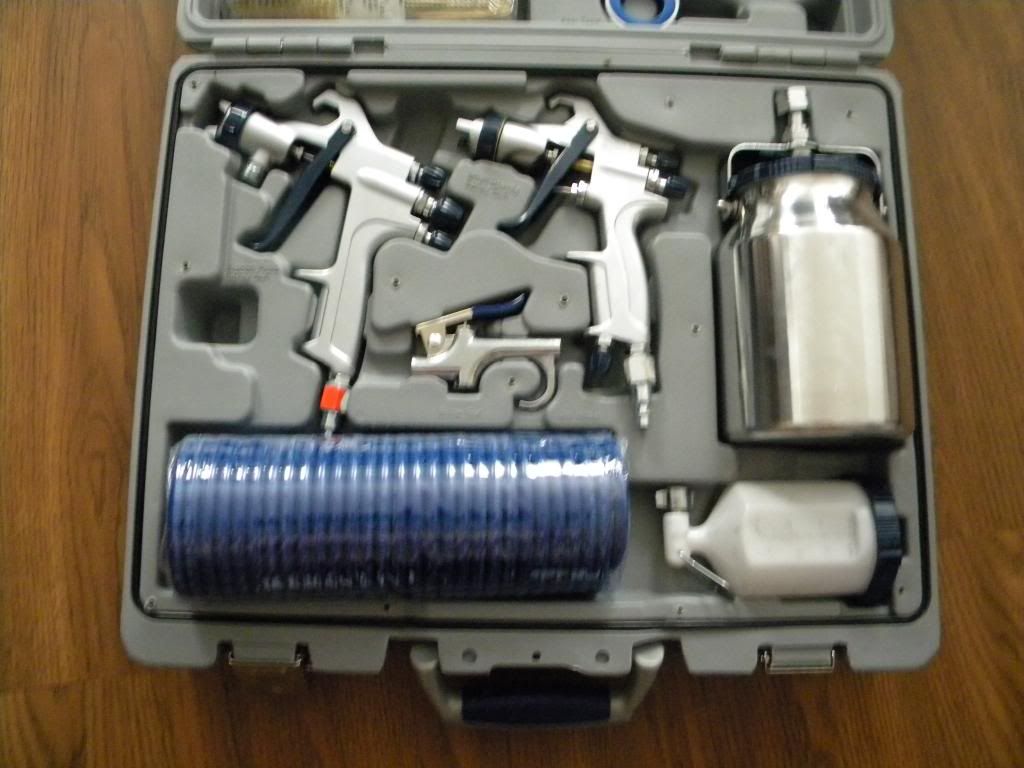 I opted not to use the cheap coil hose that came with the kit.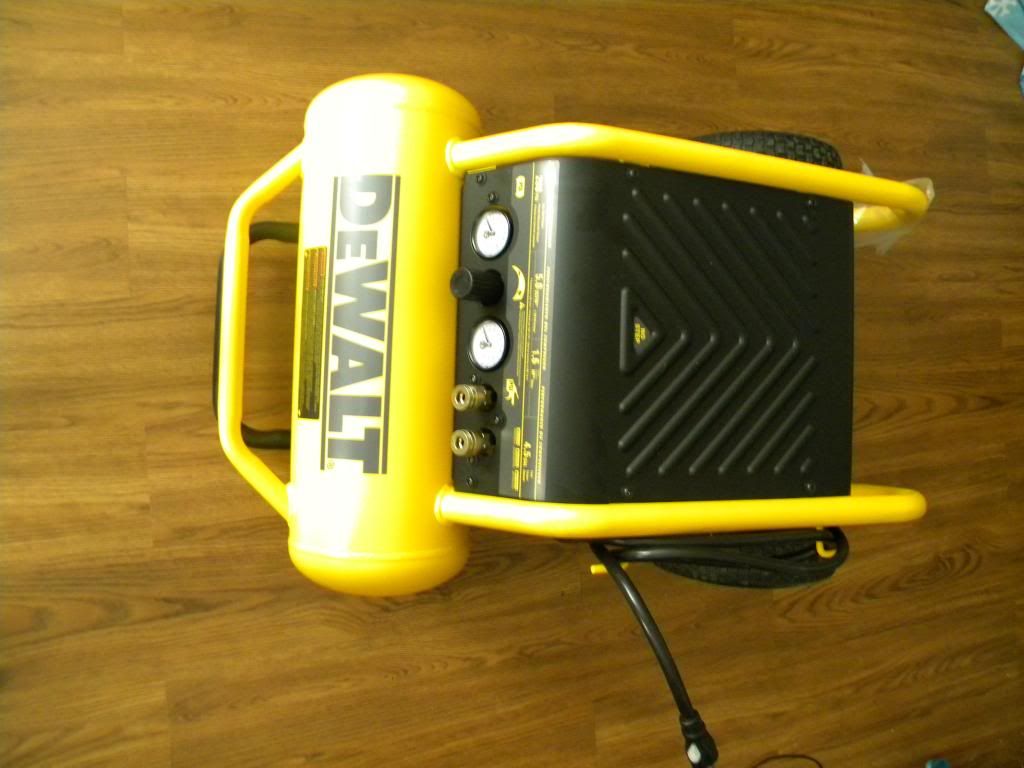 Don't forget your (sort of) proper protective equipment.
Now, here's where it gets tricky: I don't have a paint booth or even a garage.
I improvised. I did some research on makeshift paint booths and decided to go for it. I purchased 12 10-ft sticks of 3/4 inch PVC pipe some elbows and a roll of 10x100 2-mil clear plastic.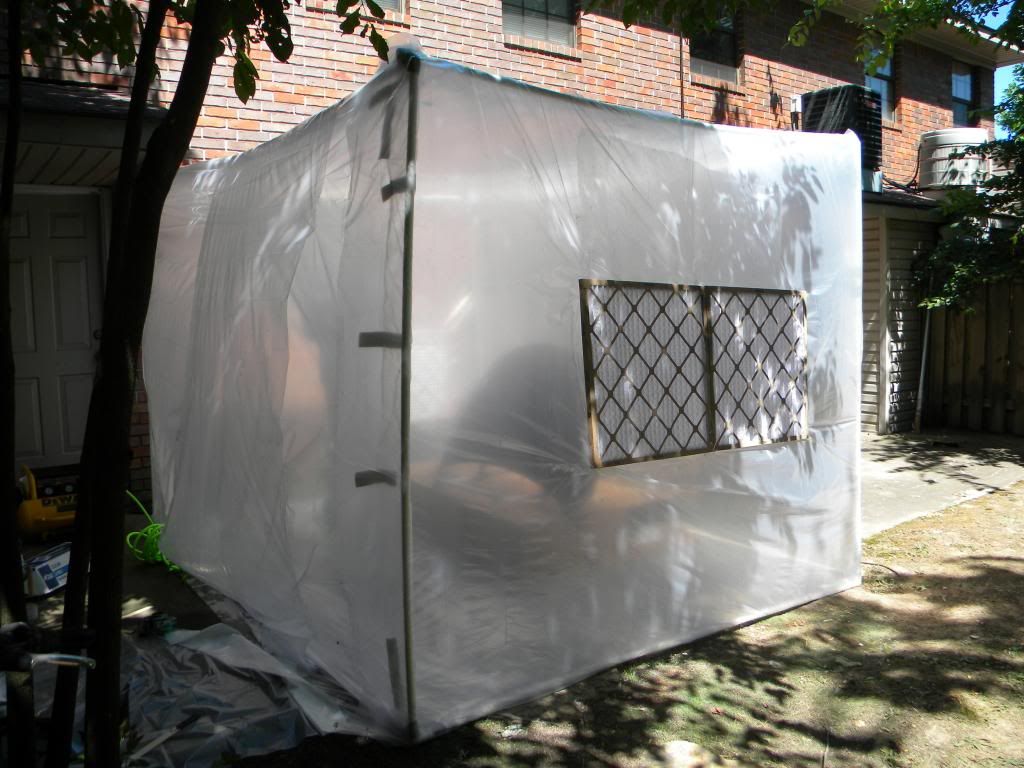 From my research, I knew ventilation and filtration were going to be important. I solved this with a 3-pack of AC furnace filters.
I used 2 for the exhaust, and one for the intake fan.
My choice of fan was my 5 year old $20 box fan.
Since I'm dealing with paint fumes and electronics, I opted for a positive pressure ventilation system rather than negative, so I could have the fan outside the booth.
Since I didn't have a $50+ frame to hold my body panels up, I had to fashion one out of PVC and cardboard. It's not ideal, but it did the job.
After washing and degreasing the panels, we roughed up the factory sealer-primer with some maroon scouring pads, then touched up imperfections with self etching primer. Then as a good measure, did some more degreasing.
First coat down, not too bad.
Before and after each paint coat, I hit it (very lightly!) with a tack cloth. The tack cloth removes dust particles that settle on your fresh paint. Once the clear coat starts, put the tack cloth away!
You can see the 2nd coat starting to dry, and it won't be glossy until the clear goes on.
After 2 coats of clear, I discovered I ended up with some delicious orange peel due to my gun settings not being perfect.
No big deal, not immediately noticeable and I plan to wet sand and buff it in the near future.
After making some critical adjustments to the gun, I achieved a better-than-stock reflection on my fender.
Then I ripped the car apart in less than 1 hour.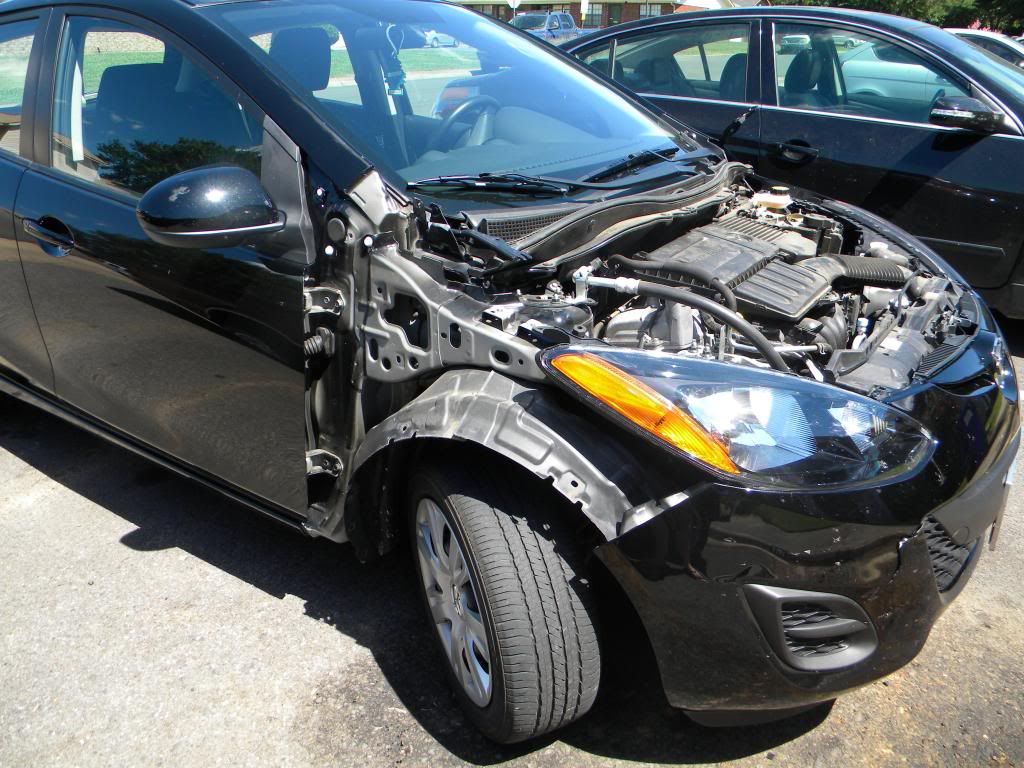 Put on the fresh fender and hood.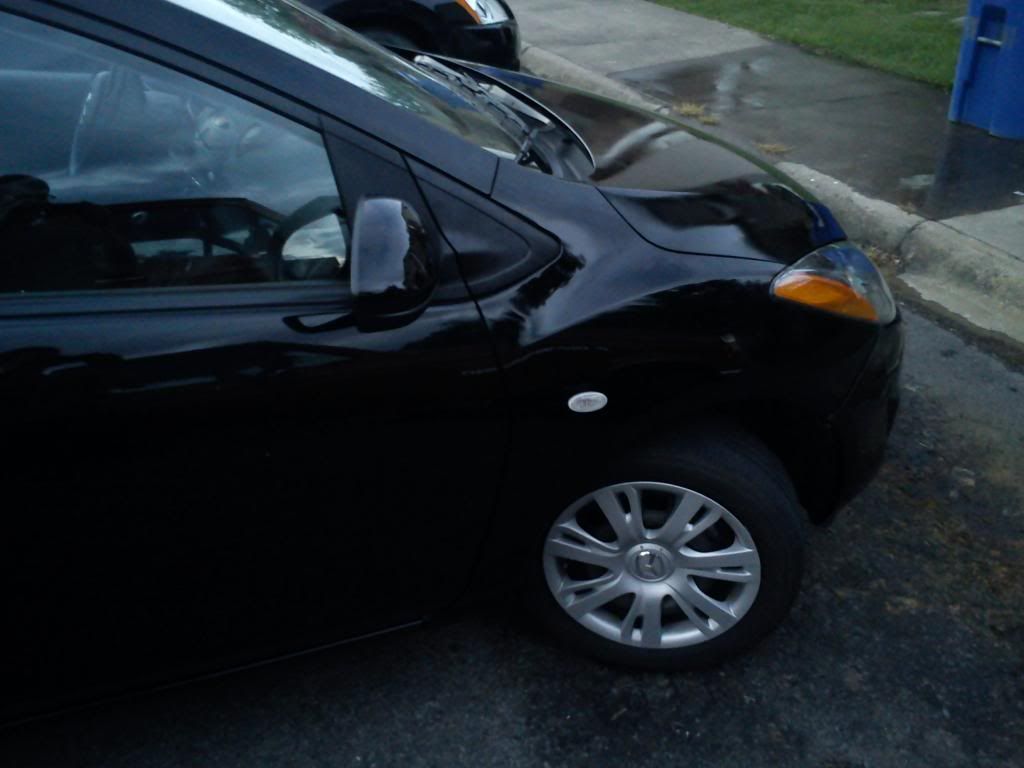 And now we have a complete car again!
My overall experience was fantastic, and I fixed the car for around $1200, counting a brand new air compressor and set of paint guns that I now own.
If anyone is considering doing work to their Mazda2, go for it! This is one of the easiest cars I have ever worked on, and it's one of the most fun cars to drive!