We will not be undersold!!!
At Discount Tire, we work hard to offer the lowest out the door price on all the tires and wheels we carry. We are human though and prices can fall through the cracks; if you've found one lower, we want to know!
There are two ways to contact us about our low price guarantee. The fastest way is by calling your local Discount Tire/America's Tire store or Discount Tire Direct for product shipped to your door.
You can also submit your Price Match request through the website and you will be contacted back within 1 business day. See the example below: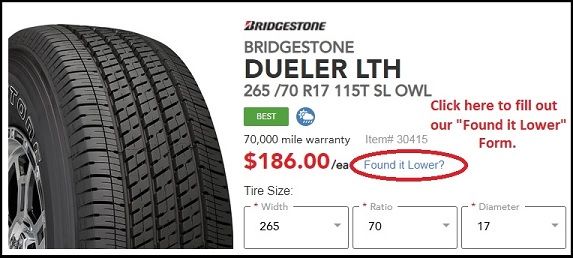 We are also available through Private Message on this forum for any price inquiry so feel free to shoot us a message and we'll make sure you're taken care of!!!
Just keep in mind that some competitors don't show the total price until the shopping cart. For an accurate comparison, be sure to add the shipping charge to the base price.
See
HERE
for additional details and exclusions.