Discussion Starter
·
#1
·
My wife and I bought a Mazda 2 a couple months ago, a blue sport manual. Just over one month, one payment, and ~1600 miles later it was hit in a hit-and-run accident. A pickup truck basically sideswiped my wife because he was driving on her side of the road around a blind curve. She swerved to avoid him, and he T-boned her and drove off. Haven't found the jerk either.
After a very long 3 weeks for an estimate, we found out that we had 14k in damages and State Farm totaled it out. We didn't have gap insurance so we were pretty worried about how much we were losing, but it ended up pretty darn well short of it not happening at all. The loan was all but paid off (~$50 remaining) after our $500 deductible was taken away from their appraisal offer, so we really only lost a few bucks on our 7yr/75k-mi warranty being prorated and canceled, and our first payment. Gap insurance (which would cost around $600) would have gotten us nowhere!
What do ya do after all that? GO BUY A NEW ONE! We are now proud owners of Mazda 2.1. It is identical in every way, except about 1,500 miles less and I have to reinstall the in-dash gps/HU that I had in the old one.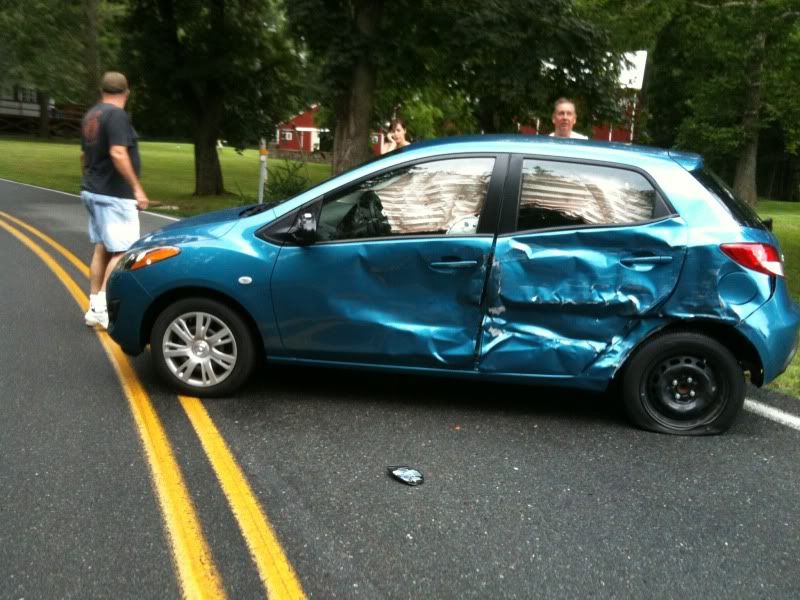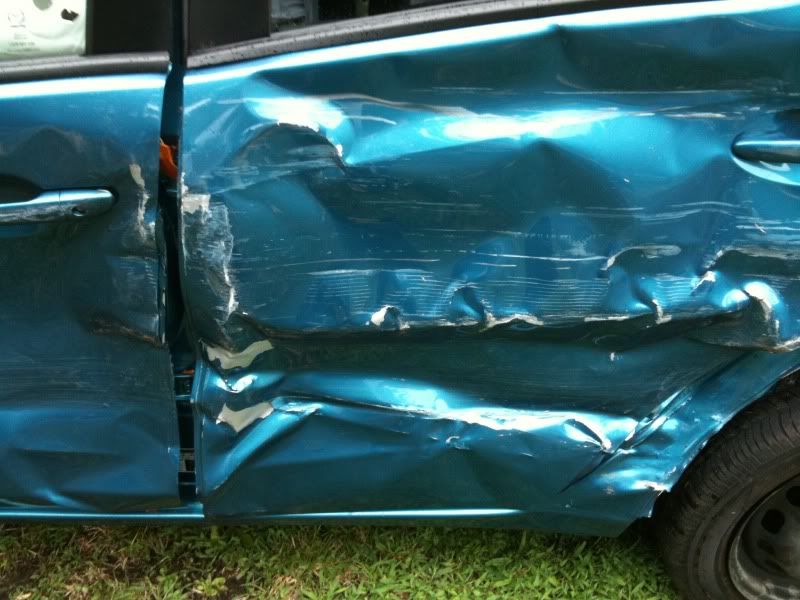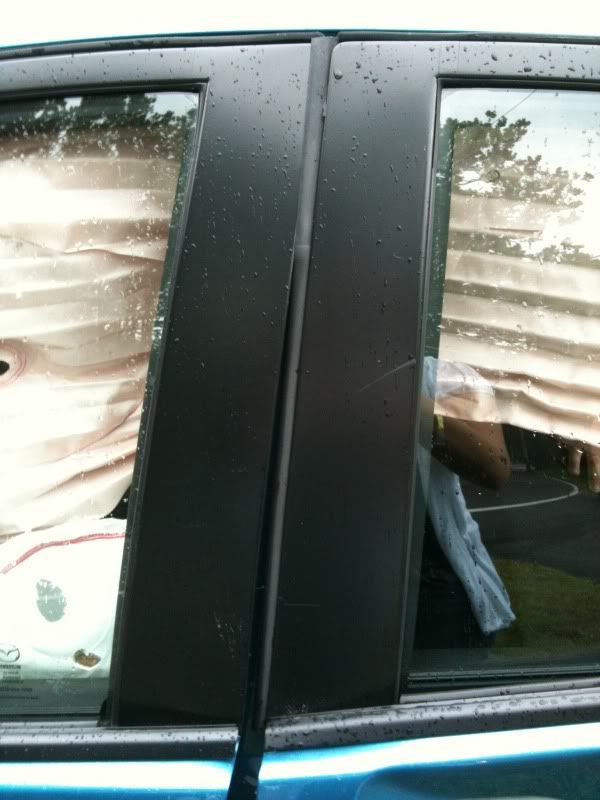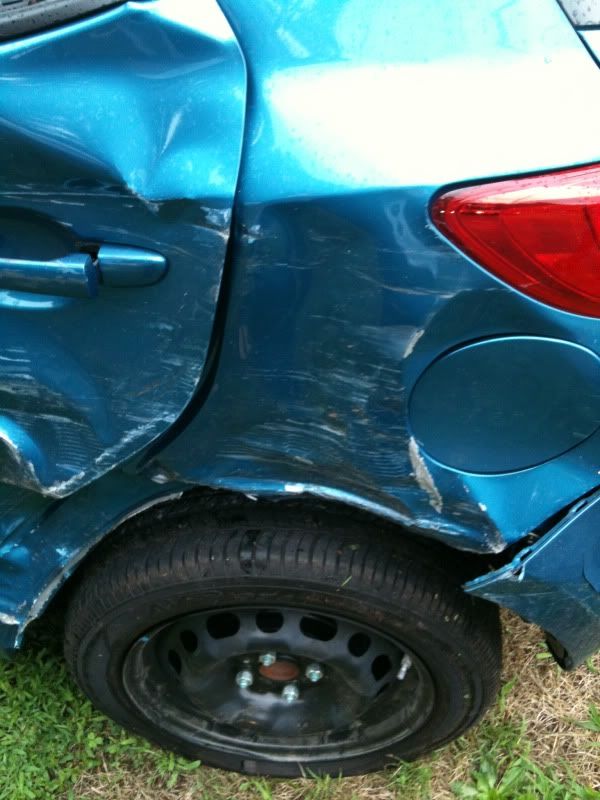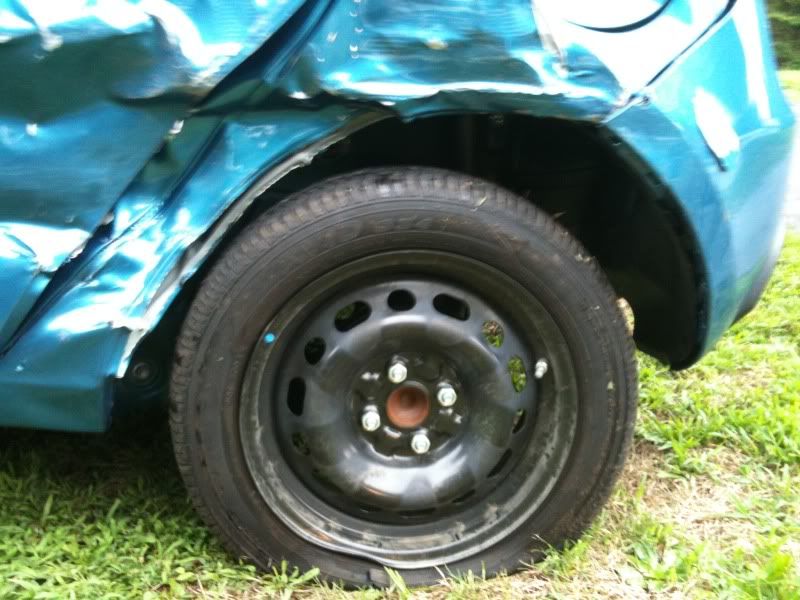 Heh, had to remove the radio. Wasn't allowed to do it in the lot, so they drove it into the attached alley. Kinda funny seeing a little car roll up with no D/S doors, most of the paneling and a flat.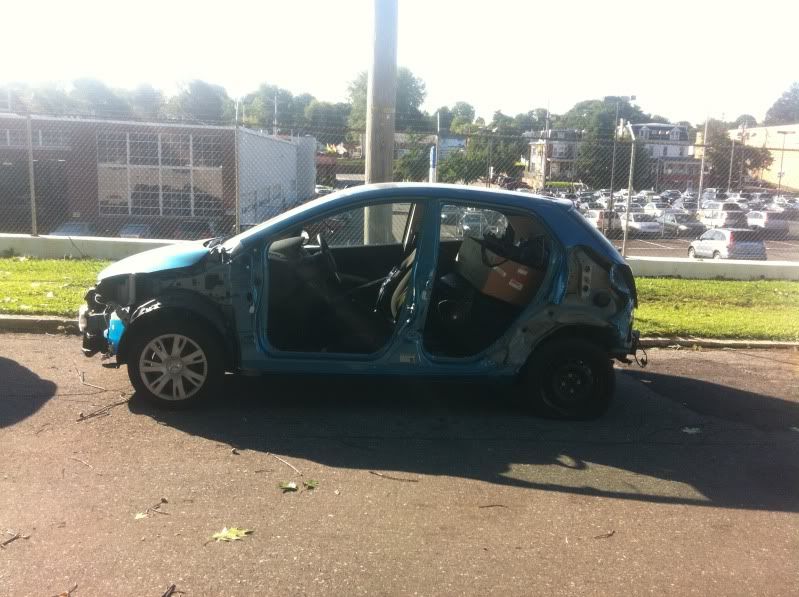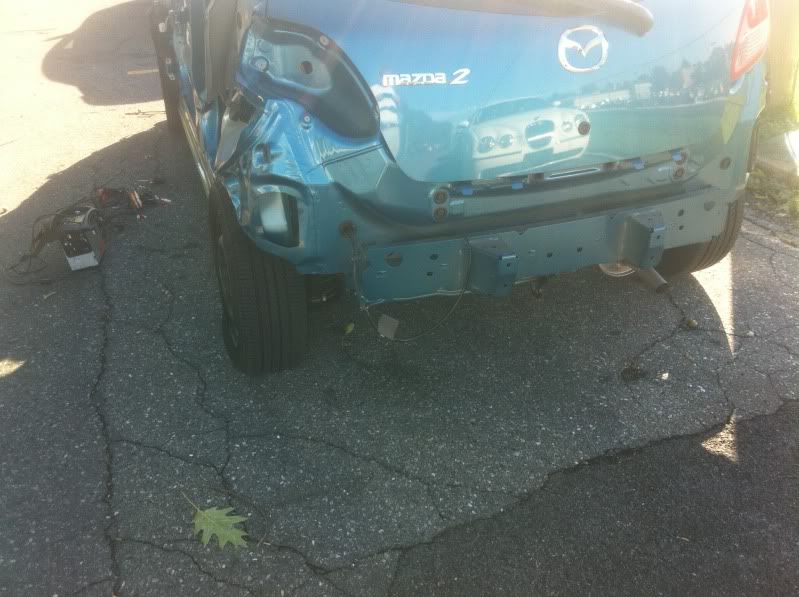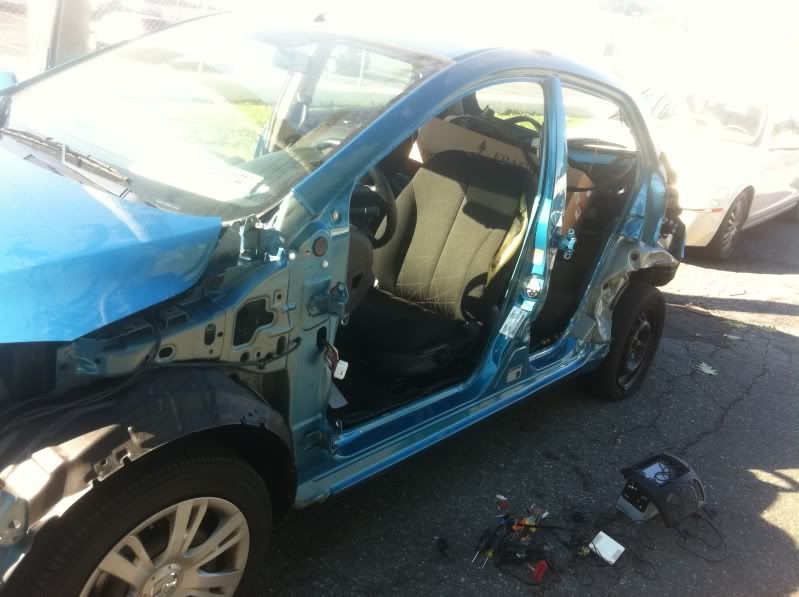 Mazda 2.1